31ST INTERNATIONAL CONGRESS
OF APPLIED PSYCHOLOGY


Florence, 21st-25th July, 2026



31ST INTERNATIONAL CONGRESS
OF APPLIED PSYCHOLOGY


Florence, 21st-25th July, 2026



Welcome to ICAP 2026 in Florence, Italy!
We're excited to bring together leading experts from around the world to share their latest research and insights in the field of applied psychology.
Applied psychology, as transdisciplinary and multi-paradigmatic field of science, plays a key role in addressing some of the most pressing challenges facing the world and society today. From improving mental health and well-being to promoting social justice and sustainability, the insights and interventions developed by applied psychologists have the power to transform lives and communities. At ICAP 2026, we'll explore the latest advances in applied psychology and how they can be employed to create positive change for individuals and society as a whole.
Join us for an engaging and inspiring conference experience in one of the most beautiful cities in the world!
The Conference Organizing Committee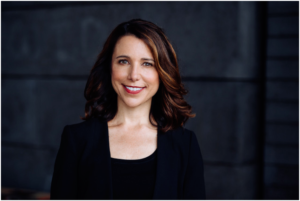 Dear Friends and Colleagues,
It is my pleasure to invite you to Florence Italy for the 31st International Congress of Applied Psychology (ICAP). Our congress will take place from 21-25 July, 2026. It promises to offer new and exciting opportunities to learn, exchange ideas, reconnect with colleagues, meet new people from around the globe, and work together to advance the science and practice of applied psychology.
ICAP is the flagship congress of the International Association of Applied Psychology (IAAP), an association born more than 100 years ago. As our world becomes increasingly connected and complex, the need for international psychology grows. IAAP serves as a professional home for applied psychologists wishing to expand their international knowledge base and network. IAAP's mission is to promote the science and practice of applied psychology and to facilitate interaction and communication among applied psychologists around the world. ICAP plays a key role in this mission.
What makes ICAP 2026 so special? Three things.
Cutting edge content. ICAP 2026 will offer content to suit a range of interests. It will include keynote addresses from leading psychologists around the globe and cutting-edge research that contributes to our scientific understanding of humanity. There has never been a more pressing need for applied psychology in our world. Locally and globally, sustainable development requires a clear understanding of human behaviour, attitudes, and decision making. Simply put, the capacity to sustainably nurture and develop People, Planet, Prosperity, Peace, and Partnerships worldwide requires a sixth "P" – that is, Psychology. The learnings that emerge from ICAP 2026 have the capacity to change the world in which we live, in ways large and small.
Florence. Where better than Florence, Italy to convene? Florence offers some of the world's best scenery, weather, food, and hospitality, not to mention a rich history that makes Florence quite unlike anywhere else in the world. Our team in Italy has a wealth of experience organizing congresses and is attending to each and every detail to ensure a meaningful experience for all who attend ICAP. Those of you who have been to Florence before are undoubtedly keen to return. Those of you who are new to Florence are in for a treat.
You. As applied psychologist Benjamin Schneider famously stated, "The people make the place." ICAP is a place where applied psychologists, young and old, come from around the world to learn from each other in a collegial environment. Newcomers are welcome. So are seasoned attendees, and everyone in between. ICAP is a place to exchange ideas, share perspectives, offer feedback, and stimulate collaboration. At the end of it all, attendees cannot help but find themselves traveling back home with new perspectives and inspiration. All of this happens because of you. Everyone in attendance has something valuable to contribute, whether they are there to present, attend, or both.
On behalf of IAAP, I look forward to welcoming you to Florence and sharing an unforgettable ICAP experience together.